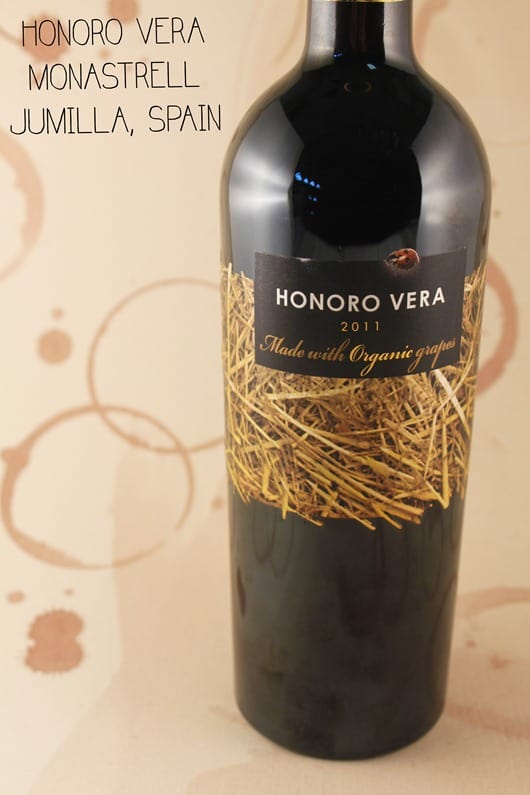 Grapes
100% Monastrell
Facts
I'm already a big fan of the wines coming from producer Bodega Juan Gil. I've found them to be easily some of the best value wines coming out of Spain, but this is my first time trying their organic Monastrell. This Mrs. bought the bottle because, and I quote: "It has a cute little ladybird on the label!" I've still got a ways to go with her…
The Bodega Juan Gil was named after Juan Gil Gimenez. In 1916, Mr Gimenz (great grandfather to the guy doing the winemaking today), for reasons known only to him, decided he wanted to get into the wine biz and so he built a winery in the Jumilla region of Spain. And who can blame him!?!? It's not too bad of a business to be in!
Bodega Juan Gil has hired Aussie winemaker Chris Ringland to do some of their winemaking; however, he doesn't make this particular wine. The Ozzie-influence certainly comes through the other wines from Juan Gil i.e. in their fruit-forward approach. Some would argue this isn't necessarily "staying true" to their regions of origin…but hey….to each their own…
You're forgiven for having never/rarely seen the Monastrell grape mentioned before. He doesn't get around too much, especially in Spain. Monastrell is otherwise known as Mourvedre, and is more commonly seen around Southern France. These particular grapes are also 100% organically farmed.
Monastrell grapes are small with thick skins. The wines made from the grape therefore tend to be fairly aggressive, high in alcohol and with bags of tannins.
Due to their thick skin, Monastrell/Mourvedre needs a warm climate to ripen to their fullest; and so in Europe, the grapes perform best in southern regions of France i.e. Languedoc and Provence.
Place (click map for larger view)
Jumilla was granted its own DO (Denominacion de Origen) in 1966. There are currently just under 70 wine regions in Spain with DO status.
The DO system can be applied not just to wine, but also to foods such as cheese and honey.
The simplest way of understanding it is that DO regulations govern the boundaries of each region, the permitted vine varieties, the maximum yield of grapes that can be harvested and the alcohol strength. If a winery doesn't meet those requirements, they aren't allowed to label with their "DO" status.
Jumilla covers around 30,000 hectares, which equates to around 115 sq. miles.
Jumilla is an area of Spain where there happen to be some of the most old Monastrell vines. The region is particularly suited to grow the grape, since the warm climate and lack of rainfall favors its ripening.
Jumilla was attacked by the nasty-little vine pest named Phylloxera in 1989, wiping-out a great deal of the vines and causing a huge setback for the region. The newer vineyards are now taking a focus towards light-bodied reds, whites and roses, but Monastrell arguably is what the region does best.
Taste
It's all about the fruit with the Honora Vera Monastrell, and is nowhere heavy and "in your face" as I thought would have expected from Mourvedre. A definite crowd pleaser, with cherry pie, raisin bread, ripe plums, and a little tobacco. Smooth and fairly jammy from start to finish. At $10 a bottle, it's hard to challenge it. The added bonus is of course that it's organic, and so there's no fear you're going to grow a third arm after drinking a couple of bottles…
Pairing
Hearty dishes such as stews, casseroles and red sauce pasta. Also think about smoked meats, duck, red fruit reductions, pork chops, tomatoes and burgers. Avoid heavy spices.
Price
$9.99