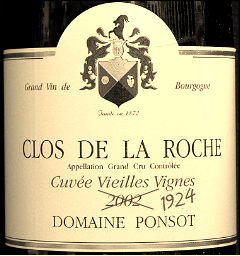 Rudy Kurniawan was known as much for his palate as for his keen eye, fixed often on the highest of high-end wine bottles. His presence at wine auctions was constant, at events in Beverly Hills, and offerings at Sotheby's in New York. His interest by itself was enough to drive prices at the top of the market.
But on Thursday, in the culmination of persistent rumblings about the veracity of his products, Mr. Kurniawan, 35, of Arcadia, Calif., was arrested in Los Angeles by the Federal Bureau of Investigation on charges that he had tried to sell counterfeit wine that, if genuine, would have been worth $1.3 million. He was also charged with fraudulently obtaining millions of dollars in loans to finance what prosecutors called his "high-end lifestyle."
The criminal complaint in the case said that in 2008, Mr. Kurniawan consigned for auction at least 84 bottles of counterfeit wine purporting to be from Domaine Ponsot in Burgundy, France, which were expected to sell for approximately $600,000. Although he represented the wine as authentic, it was not, prosecutors said.
He was also charged with trying to sell a single bottle that he claimed was a 1929 Domaine Ponsot. That was not possible, according to the complaint, because Domaine Ponsot did not begin estate bottling until 1934.
Click here for the full article from The New York Times.
---
My Thoughts…
…and he would have gotten away with it if it weren't for those pesky FBI agents! 
The problem of counterfeit wines certainly does seem to be growing, either that, or it's always been going on to the same degree, and we're just hearing about it more.
As prices for high-end bottles continue to climb, helped by the demand in the Far East, I see these types of stories becoming a more frequent occurrence…