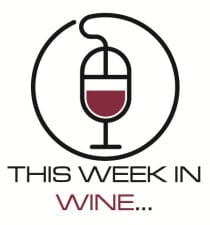 The wine industry has attacked Richard Wiseman, a psychologist at Hertfordshire University, for claiming that most people can't distinguish between cheap and fine wine, but "fool themselves into thinking expensive wines taste better."
So there has been a little controversy over the methodology this guy used to determine that 578 people couldn't tell the difference between wine priced at £3.49 compared to wine at  £29.99. People are going to be conducting these experiments until the end of time, and all I know is that wine is EXTREMELY subjective. You like what you like, and there's no disputing that, however I do think that wineries collectively should be doing more to educate consumers as to the attributes of good quality wine.
Click here for more on this story.

---
At the Naked Winery tasting room in downtown Custer, the double entendres flow as easily as the wine does.
Naked Winery is an Oregon-based winery with a risque approach to naming and marketing its wines, with its new line of wines taking sexually suggestive wine names such as Foreplay Chardonnay, Penetration Cabernet and Tease Riesling
Tacky for sure, but I have no doubt there is a market for it! Sex shops maybe?
Click here for more on this story

---
The former Richard Pierce Funeral Service building at Silverado Trail and Lincoln Avenue will live again as a wine tasting venue.
Creepy!
---
Three major casual-dining chains are stepping up employee training and changing their drink policies after two toddlers who were served alcohol in restaurants made headlines this week.
The two separate incidents — one involving a 15-month-old boy receiving alcohol instead of apple juice last week at a Detroit-area Applebee's and another involving a 2-year-old getting tropical sangria instead of orange juice in March at an Olive Garden in Florida — have prompted changes at those chains as well as at rival brand Ruby Tuesday.
Why do these types of stories always involve Florida!?!?! We need to step-up our game!!!
Click here for more on this story
---
Amid feverish speculation – especially in the American press – around which Champagne will be served, Decanter.com has it on the highest authority that Pol Roger NV will be served.
Pol Roger has a long and honorable association with the British aristocracy. It was the favorite Champagne of Sir Winston Churchill, and in 1984 Pol Roger created the Cuvee Sir Winston Churchill in his honor.
I can't say I'm that much of a Royalist, so I haven't been following the progress of the royal wedding too much. I was however a little distraught that I didn't get an invite to the bachelor party! I would have liked to see some benefit from the taxes I paid whilst I was working in England…
Click here for more on this story.

---
They come in all shapes and sizes. Most often, they can be found stuffed into kitchen drawers alongside potato mashers, melon ballers and other seldom-used essentials of the kitchen. Wine lovers take them for granted, except when nobody can find one. Call a Boy Scout! He's sure to be prepared with a handy multifunction pocket knife that includes one.
I can't even tell you how many corkscrews I have lost / had "borrowed" and never got back, already in 2011! For $410 though, I want a wine opener to not only open my bottle of wine quicker than any other, I want it to then give me a shoulder massage when it's done!
In all seriousness, and as a complete contradiction, I love stuff like this! I can't even tell you the bragging rights that owning the world's most expensive corkscrew would give me!
Click here for more on this story

---
Clif Family Winery has launched the Climber Pouch, a new wine package which the company claims portable and unbreakable.
According to the company, the new wine package is ultra-light, go-anywhere design is shatterproof and flexible, making it a natural choice for toting to favorite locations, from the mountains to the beach.
I don't know about you, but I like my wine to have a handle! If you caught my feature on FLASQ, you'd know that wine packages for "drinkers on the go" seem to becoming more prevalent. It's still early days, and I'm sure there are a lot of kinks to be worked out, but I'm just happy to see this type of innovation in an industry which is, in a lot of different ways, still very much behind the times.
Click here for more on this story.

---
When billionaire Stewart Resnick bought Justin Vineyards and Winery near Paso Robles in late 2010, the purchase made headlines. One of California's most respected wineries had been sold to Fiji water, with the price initially going unmentioned because both parties refused to divulge how much money had changed hands. According to the San Luis Obispo County Auditor-Controller's Office, Resnick's Fiji Water paid about $21 million for the winery and its properties.
In my next life, I am coming back as a guy who bottles the worlds most abundant resource in a cool package, makes a few billion $'s from it, and then uses the change in my pocket to buy a little winery in California.