I don't know why I haven't thought to combine coffee and wine before! What a perfect way to start your morning! Of course, I'm kidding! Everyone knows mornings are purely meant for Champagne…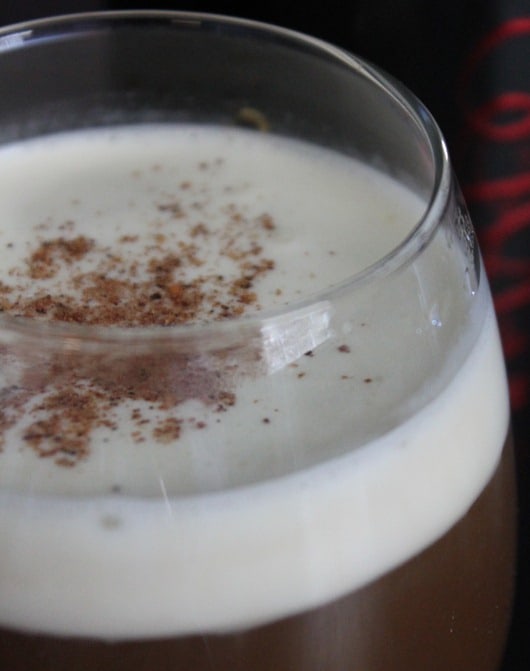 If you recall my review last week on the Malamado, you'll be well aware that it's a fortified wine made in Argentina from the Malbec grape, with a little brandy added in order to boost the alcohol. Familia Zuccardi is the winery behind it, and were the first fortify a Malbec in this way. Think Port, only made in Argentina.
So I was browsing on the Familia Zuccardi website yesterday, and I stumbled across these very cool recipes using Malamado. The above photo is my attempt at a Irish Malamado, and I do have to say it serves as the perfect night-cap to a long day at work!
Irish Malamado Recipe
1oz of Malamado
1oz of Irish Whisky
1 cup of strong coffee (as hot as possible)
1 Teaspoon sugar
Whipping cream
Pour in whisky in, then Malamado, add coffee, stir in sugar, then slowly float the cream over the back of a teaspoon.
The Malamado is imported by Wine Sellers, and is distributed (at least in Florida) by Country Vintner/Stacole.
Check out these other recipes using Malamado Fortified Malbec
Malamado Frappuccino
Old Fashioned Malamado
Malamado Cappuccino