Artist Saimir Strati may have a slight drinking problem! Nevertheless, he put his affliction to good use!
It took almost 230,000 corks to create "Romeo with a crown of grapes playing the guitar while dancing with the sea and the sun," a homage to life living in the Mediterranean. Over the years, Saimir's art has earned him the title "The Master of Mosaics" and also four Guinness Records.
He allegedly worked 14 hours a day, for 28 days to make the the cork masterpiece which measured 42 ft by 22 ft in size. No doubt by the time he was finished, he probably opted for a cold beer….never wanting to see another wine cork as long as he lives!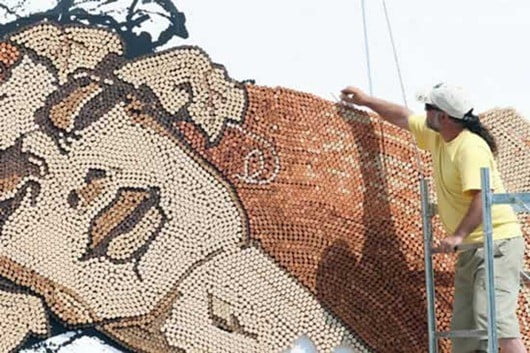 The photos used in this post are copyright of Saimir Strati and mosaicart-sast.